Meet the Chiropractors at
Boston Specific Chiropractic
Get to Know Our Doctors
Dr. Bill Trevens admits he too was a skeptic at first!
I did not think that chiropractic care was an option for me for my pain, let alone that people actually went to a Specific Chiropractor to prevent future health problems or take care of current health issues. Was I in for a learning experience that would change the course of my life!
Chiropractic: A Better Quality of Life
I suffered for five long years with debilitating back pain in my late teens and twenties. I was very active in sports and suffered an automobile accident that left me with residual pain and an unresolved whiplash injury. I was told I could be facing spinal surgery at some point in my life but I did not accept that as a solution to my problem so I began searching for other options. I tried many different "alternative" treatments, massage, physical therapy but it was not until I found a chiropractor who adjusted my spine that I found relief. At that time I was so thrilled to have found something that was allowing me to get back to enjoying the activities that I loved such as mountain biking, hiking, skiing, soccer and basketball that I decided to become a chiropractor to help others enjoy a better quality of life.
WHO WE HELP »
Chiropractic and Our Family
I still had no idea that chiropractic was about more than back pain relief! My wife and I both started consistent chiropractic care as students in chiropractic school and were excited when she started to have relief from her excruciating migraine headaches and her menstrual pains started to decrease. My back pain was also improving and I was easily returning to the activities I had once enjoyed, but would have flare-ups that were managed with spinal care. Early on in our education, our daughter continued to get horrible ear infections that would drag on for weeks without resolving only to come back even worse than before. Any parent whose child has experienced this can agree that night after night with a child who is in agony and not sleeping can really do a job on your emotions. It rips your heart out to see your child in such pain and antibiotic after antibiotic you start to wonder if there is another answer. Well it was right in front of us!
Read more about the family »
A friend suggested that we take her to see a doctor who specialized in the Upper Cervical Specific technique and, yes, he was two hours from the school. He often came up to St. Louis to lecture to the students about this incredible technique and one of the many health conditions he was getting great results with was ear infections in children. Although he did not directly treat the ear infections, he was able to, with state of the art Thermal Imaging technology, detect nerve interference and remove that nerve interference with an adjusting technique that was extremely effective. We traveled that two hours to his clinic and after her initial evaluation he was able to detect the cause of the problem within the spine and made the correction. She fell right asleep and slept for four hours. When she woke up, her ears drained very soon after and we kept waiting for another ear infection to come back… it never did! It was as if a "switch" was flipped in her body and the power had been turned back on. Of course, with the incredible results we saw with our daughter we knew that we needed to get under this specific care as well to see what it could do for us. Well, my wife started receiving specific care and, later, instead of just managing the pain of the migraines, they started to completely resolve. She would go months and then years between headache attacks from what used to be a weekly occurrence. I also saw an incredible difference in not only my back pain, but experienced significant decrease in my allergies and frequent cold and flu bouts. This was life changing! It was life changing to us and now it has been life changing to thousands of others who have benefited from the same care we provide in our office today. Now after practicing chiropractic in the Boston Area since 1997 and seeing thousands of people I am able to help share that knowledge with students.
Education and Training
Dr. Bill received his bachelors of science in Kinesiology (the study of human movement) at the University of Colorado. It was there that Dr. Bill began his pre-chiropractic education where he studied the basic sciences such as inorganic chemistry, organic chemistry, biology, along with basic physiology and anatomy courses. Then he and his wife Dr. Shelly attended Logan College of Chiropractic in St Louis, MO. During his four years at Logan, courses included biochemistry, a major emphasis on anatomy and human physiology, x-ray, diagnosis, chiropractic adjusting techniques and patient care in the Logan College Outpatient Clinic. While a student, Dr. Trevens served as the President of the highly regarded professional International Fraternity of Straight Chiropractic, Delta Sigma Chi. He also served as Vice President of the Student International Chiropractic Association and was able to utilize his vast knowledge as a teaching assistant in the anatomy lab.
While Dr. Shelly was finishing her last year in chiropractic school, Dr. Bill went on a mission trip to Costa Rica assisting the prestigious Dr. Shawn Dill in his endeavor to open chiropractic upper cervical clinics in various locations around the country. The clinics would soon grow to become what was estimated as some of the largest Upper Cervical Chiropractic Clinics in the world. Since that time, Dr. Bill and Dr. Shelly have served on several other mission trips as well to countries such as Belize, El Salvador, Guatemala and Nicaragua where they had the joy of providing upper cervical care to thousands of people.
Prior to receiving their doctorates in chiropractic in 1996 and 1997, Drs. Bill and Shelly studied the post-graduate level work of the Upper Cervical procedure in San Francisco alongside Dr. Erin Elster, who has now been published for her research on the following conditions Parkinson's Disease, Multiple Sclerosis, Tourette's Syndrome, Attention Deficit Hyperactivity Disorder, headaches, asthma, seizures, vertigo and the amazing results that were attained with the Upper Cervical procedure.
The case studies can be viewed online at www.erinelster.com; we encourage you to visit her website and look at some of the great information she has posted here. Drs. Bill and Shelly have received formal training in Upper Cervical Specific from the Kale Network and the International Upper Cervical Chiropractic Association, having received certification status from both organizations.
Dr. Bill and Dr. Shelly decided to move their family back to the Boston area (his hometown) and open their Watertown chiropractic office, Boston Specific Chiropractic.
The greatest joy he found in his practice in Watertown was the way people's lives were improving. "To help people regain their health and well being, live without chronic pain and get back to the activities that bring them happiness and fulfillment is what this work is all about."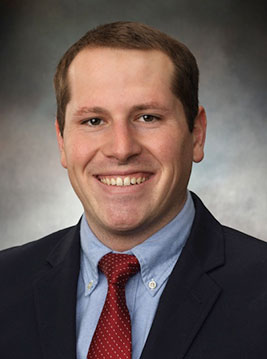 Real Stuff
Listen to understand
Kind-Hearted
Supportive
Goal Oriented
Dedicated
Interests
Cooking and eating, played collegiate soccer, playing guitar, freshly-grown produce, live sports and comedic entertainment
Credentials
Texas Lutheran University- Bachelor of Science in Molecular Biology
Parker University- Doctorate in Chiropractic
Specialized in Upper Cervical Knee Chest Post Doctorate
Awards
2017 International Outreach program- Mexico City
2018 International Outreach program- San Salvador
Collegiate Men's Soccer Captain '12,'13,'14

---
Meet the Chiropractors at Boston Specific Chiropractic | (617) 926-2840