Who We Help at Boston Specific Chiropractic
Our chiropractors in Watertown, MA have been helping patients recover from a number of health issues using a holistic method known as "Specific Chiropractic" for over twenty years.
If you live in the surrounding local neighborhoods of Newton, Waltham, Belmont or the greater Boston area, consider visiting us for a consultation!
We have seen great results with patients suffering from: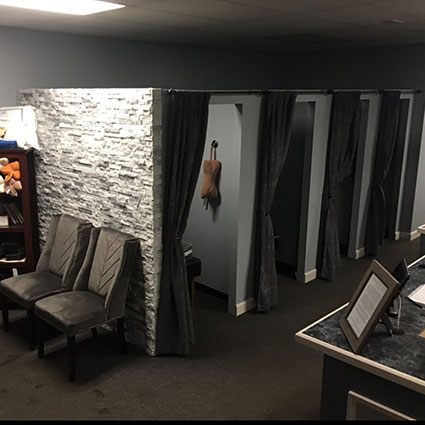 Migraines
General Head Pain
Knee Pain
Asthma
Depression
Many others!
Pediatric Chiropractor Near You
Dr. Bill and Shelly have been seeing children from Watertown, Newton, Waltham & The Greater Boston Area with various complaints such as:
Ear Infections
Bed Wetting
Dr. Bill and Shelly Trevens have felt great joy and pride knowing that children suffering from these conditions can see life changing improvements and how chiropractic adjustments often naturally minimize any excruciating pain they experience.
It's been a blessing to provide this holistic option of Specific Chiropractic care to treat conditions without the use of medication or invasive surgeries.
Other conditions that responded well to Specific Chiropractic care:
Carpal Tunnel Syndrome
Vertigo
Bell's Palsy
TMJ
Colic
Parkinson's Disease
Stress
PMS
Pinched Nerves
Slipped Disc
Sinus Problems
Chiropractic for Neck and Back Pain
Back pain is one of the many conditions patients seek out chiropractors for. Receiving regular Chiropractic adjustments by our experienced Chiropractors who've worked in Watertown for over twenty years, you can restore years of damage done to your spine.
Our patients have offered many testimonials on how our Specific Chiropractic technique holistically helped cause discs and soft tissues to heal, reduced nerve damage, ease chronic back pain and restore some stability.
To find out more on how Boston Specific Chiropractic can help you, visit our back pain treatment page here!
We're The Best Chiropractor Near You
Boston Specific Chiropractic has been awarded by community surveys by Angie's List, Best of Best Surveys and the Readers Choice Awards for ten years in a row! See all of our awards here.
CONTACT US »
---
Who Boston Specific Chiropractic Helps | (617) 926-2840