About Boston Specific Chiropractic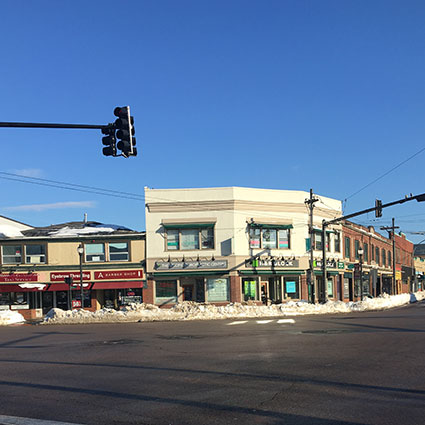 Boston Specific Chiropractic, located in Watertown on Main Street, has provided residents with quality care by award winning chiropractor Dr. Bill Trevens for over 20 years.
Dr. Bill and Shelly Trevens have been helping patients with recovery from conditions such as sciatica, lower back pain, headaches, neck pain, shoulder pain, herniated discs and dozens of other conditions.
In fact, we've been practicing in Watertown longer than any other Chiropractors in the area!
MEET THE CHIROPRACTORS »

What To Expect
Since we use a partnership approach to better health, it's important to us that we schedule a consultation.
This gives you the opportunity to tour our office, interview Dr. Bill Trevens and decide if you're comfortable with the personalities, procedures and policies of our office.
Contact us today to find out if Specific Chiropractic is the right fit for you and your family!
How to Find Us
Patients from surrounding neighborhoods of Belmont, Newton, Waltham, Cambridge and Somerville have also gone out of their way for chiropractic treatment due to our strong reputation and reviews.
Boston Specific Chiropractic is located on 3 Main Street in downtown Watertown, MA right in Watertown Square along the Charles River.
You can find our chiropractic clinc next to Watertown Dental, Boston Color Group and Marcou Jewelers of Watertown.
We're also within a few miles of Watertown High School, Church of the Good Shepherd, Watertown Catholic Collaborative and the Watertown Founders Monument.

---
About Boston Specific Chiropractic | (617) 926-2840