Meet the Team at Boston Specific Chiropractic
Get to Know Us
Introducing our Office Manager, Colleen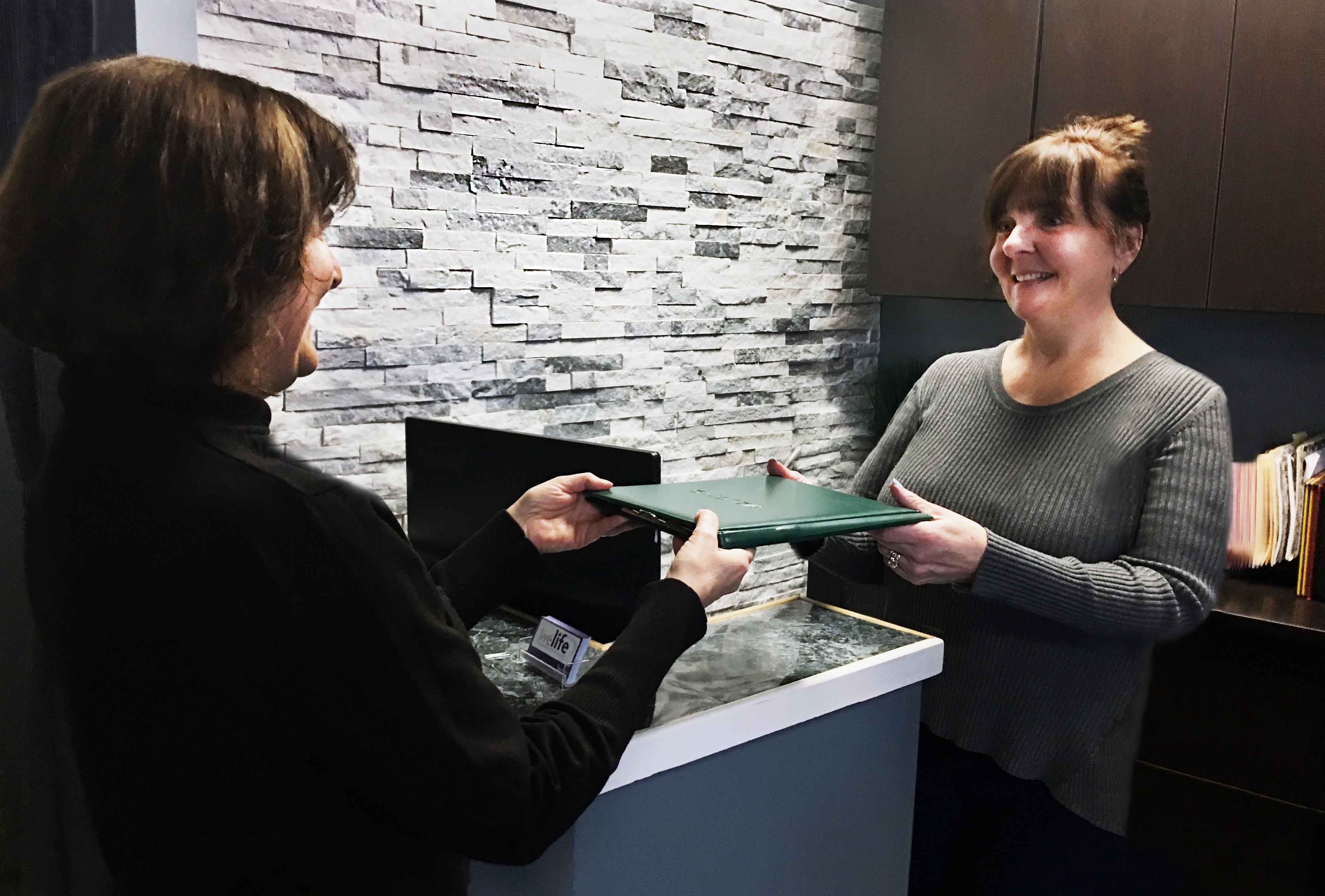 I was introduced to chiropractic care back in 1998. I suffered from migraine headaches. I would have three migraines a week without fail. I would have to take a pain killer in order to get through my days.
Since I worked around the corner from what was then Trevens Specific Chiropractic, now Boston Specific Chiropractic and thought why not try it?
Who doesn't become sick and tired of being sick? So, even though I was very skeptical at first, I remember both Dr. William Trevens and Dr. Shelly Trevens being so patient with me.
After some time, my migraines subsided to maybe one every other week and then the next thing I knew I was having one migraine per month. I really started living life now. I slept well, I was happier, I was smiling again. (My husband was thrilled). I started exercising, eating better and best of all losing weight properly.
Read more about Colleen »
"What more could I ask for?"
Then I noticed other changes in my body. My sinus infections were gone and they still are. Then my allergies were gone; I can't believe I still don't take any medicine for allergies. I had suffered from allergies since I was a child. Now the amazing thing happens.
When my son was in pre-school they wanted to put him on ritalin for ADHD and Dr. Trevens explained to me that he felt Specific Chiropractic Care might be able to help my son. So I had him checked. My son also had middle ear fluid build-up and many earaches. At this time my husband and I had decided to go ahead and put tubes in Dylan's ears for middle ear fluid which was causing a speech a delay.
Well, Dylan had his first adjustment prior to the appointment for the insert of tubes. And when he got up after the adjustment he said to me "Mom, I can HEAR!"(Thinking about this makes me cry). He said my name MOM for the first time very clear. It was awesome!
I realized that there was something to this upper cervical care, so I cancelled his appointment for the tubes. My son also has upper truck disorder. Which meant he was unable to sit on the floor and play checkers crossed legged he had to lie on his side and play.
After a few more months of upper cervical care I notice his posture was improving. He began to sit on the floor and hold his back up instead of lying down on the floor. His spine had shifted on his own. His body was healing itself and his posture is great now!
With such great results I couldn't lose, so I had my daughter, who at the time was 18 months old, added to the family care plan for wellness.
She has never had antibiotics, or cold medicine. She doesn't have allergies, she has never had the flu or earaches nor does she get headache or miss school due to illness.
This led to making a career change from my previous job of 15 years. I was an office manager at another type of doctor's office and it was time to make a change.
One day at my appointment with Dr. Trevens I found out that they were looking for an office manager.
"What an exciting change for me!"
I come to work with an excitement and joy in helping people that I have never experienced before.
I started working here January 2008 and I couldn't be happier. And I now have my husband finally coming back again to upper cervical care and he's noticed big changes in his body from his first adjustment.
I hope when you read this you get a sense of love and honesty. I grew up in Watertown, Ma. And I am now raising my family here. Please call and feel free to ask for me.
My hobbies include bike riding, walking, swimming, winter skiing, hip-hop, self defense, helping my husband run his business and being a mom!
Request an appointment with us today to get the help you need to live a happy, healthy life!
Introducing Watertown Chiropractic Assistant, Theresa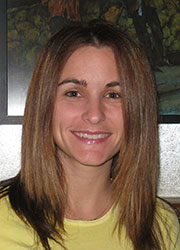 I am 29 years old and grew up in Watertown. When I graduated Watertown High School I got my cosmetology license and now I have been a hairstylist for nine years.
After working seven years full-time in the salon I decided to go work for the gym industry.
I managed and worked with the owners of seven facilities to keep smooth satisfaction running. I love working with people, and in a fast-paced environment.
Although I enjoyed my time working at the gym for three years, I was still lacking some satisfaction with my job. I felt like I was at a dead end. I have always been interested in health care and the wellness for others.
Read more about Theresa »
I enrolled at community college where I planned to enter the radiology program. When I heard that (then Trevens Specific Chiropractic, now Boston Specific Chiropractic) was looking to hire a new chiropractic assistant, I was very excited to apply for the job.
I knew as soon as I walked into their front door that it would be a wonderful place to work!
Since starting with Dr. Bill and Dr. Shelly, I have learned so much about upper cervical care. After having my first adjustment I have been sleeping through the night which was rare, and I have not had any headaches.
My workouts have been more pain free; I have not taken any over-the-counter medication since I started getting adjusted, I have never felt better. I'm all-around happier. Listening to the patients' wonderful stories of how well they are doing and to see the smiles on their faces as they share their progress with me, is amazing.
I'm looking forward to start my new journey into the health care world, and I know that I have found the perfect place to begin.
Introducing Chiropractic Assistant, Leah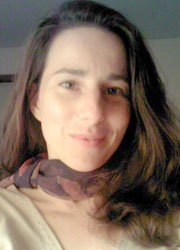 I was introduced to Dr. Bill and Shelly Trevens at what was then Trevens Specific Chiropractic, now Boston Specific Chiropractic, back in 2004. I have seen some dramatic changes since my first visit. I have been going to doctors since I was 8 years old for a very serious scoliosis.
As the years went by the scoliosis became more and more painful. I tried every type of treatment I could find. Over the years I had numerous doctors tell me that there was nothing more they could do for me.
The specialists I saw did not recommend surgery for my case and I did not want it anyway. I always knew I would find something that would help me naturally.
Read more about Leah »
The very first time I met Dr. Bill Trevens and heard about Specific Chiropractic I knew I had found that something I was looking for. It made perfect sense to me that through a correction of the atlas, the proper functioning of the nervous system would allow the body to heal itself.
Since that first adjustment my body has been working hard to heal itself. I have seen dramatic changes in my skeletal structure, digestive system, and I am virtually pain free at this point.
Working at Boston Specific Chiropractic was a natural fit right from the start! I felt the need to share with others the gift of good health that had been offered to me through upper cervical chiropractic.
I had already been referring friends and family when ever possible, but working as a chiropractic assistant in this office allows me the opportunity to help others understand the importance of upper cervical chiropractic for themselves and their families.
I also feel I have the advantage of having experienced the process of recovery and I can be very empathetic to others going through similar things.
I would strongly recommend at least coming in to speak with Dr. Bill Trevens even if you are just looking to prevent future health problems. Specific Chiropractic really works! Give us a call!
Introducing our Billing Specialist, Kristi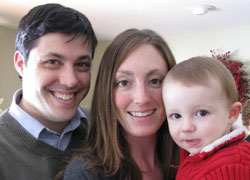 At the age of 12, I started to get frequent and very painful headaches. Over the course of my teenage years, I was put on different medications, prescription and over-the-counter, and nothing helped.
When I was a senior in college, I woke up one morning and couldn't turn my neck. Out of desperation I called for an appointment at a chiropractic office (I lived in NY at the time). The chiropractor helped my neck, and I realized that it also helped with my headaches.
Two years later, now living in Watertown, MA, I decided it was time to re-visit chiropractic. I didn't know how lucky I actually was to be in Watertown, as that is how I discovered Boston Specific Chiropractic (back then known as Trevens Specific Chiropractic).
Read more about Kristi »
In March of 1999 I became a patient of Dr. Trevens'. I initially went in for my headaches, but soon discovered that a lot of my problems were also resolving. I had chronic stomach issues, sinus irritation, low back pain (I had a constant clicking in my back that was extremely irritating) and trouble sleeping on my back (I know that sounds weird!).
After a few months, my headaches started to get better again. After a few more months, I realized that I wasn't popping a Pepcid AC after every meal, and as time went on I stopped having stomach issues all together. I used to fear being out in public, because I was always afraid that I would need to find a bathroom quickly, or be sick at the wrong time!
Thanks to Specific Chiropractic, I no longer have those fears. And also thanks to chiropractic, I don't take any medications, over-the-counter or otherwise.
In January of 2001, I became the Office Manager for Dr. Bill and Dr. Shelly! It was definitely a "right place, right time" situation. I was complaining to Dr. Bill one day about my job (I had just fallen down in a puddle of muddy water in my business suit while cleaning a rental car, and was fed up with it!), and asked him if he knew anyone in Watertown that was looking for someone to hire.
I boasted that I could do anything if given the chance! A few visits later, Dr. Bill asked if I would be interested in coming to work for them. Their current office manager had just left, and Dr. Shelly was pregnant at the time. It didn't take me long to realize it was a good fit, and I have been working with them ever since.
I am now a stay-at-home mom, and have been blessed with the ability to do my job from home! Colleen is the new Office Manager, and I have become the Billing Specialist, utilizing my six years of experience with the insurance companies to help keep things running smoothly.
As I said, I am now a mother of a happy, healthy 17 month old. I attribute a good deal of his health to Specific Chiropractic. Adrian was born on 9/3/06, and was first checked for subluxation the day after his birth!
He received his first adjustment at two weeks old, and we both get checked every week. On average, Adrian needs about 1 adjustment per month….sometimes less.
As a result, he so far has not had anything worse than a cold. No ear infections, no trips to the ER in the middle of the night, etc. My friends consider me lucky, as they have all had their young children on several medications already due to routine illness.
I spread the chiropractic message whenever I can. Because Adrian's immune system is stronger through chiropractic, his body has been better able to adapt to his environment. As for the rest of my family, my husband has been a wellness patient since 2002.
He has no major issues, and continues to be a very healthy individual. My nephew had chronic ear infections for four years, and after one adjustment with Dr. Bill he never had another one again.
Since then, my sister has also sought Specific Chiropractic in NY where they live, and has had great results with her neck pain.
I can't say enough about how much Boston Specific Chiropractic means to me and my family. It brought me out of a life where I was always in pain, and fearful of being away from home.
It has improved my family's overall health and well being, and has added so much to our lives!
---
Meet the Team at Boston Specific Chiropractic | (617) 926-2840